Foothold Labs is a company steeped in the long tradition of commercializing technologies originally developed by the military. This tradition has brought us technologies and products that we now take for granted. These include duct tape, nylon, jet engines, digital photography, and GPS.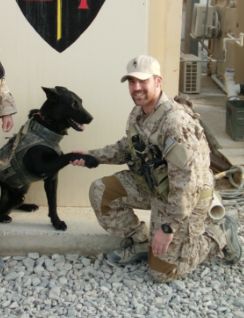 In his 14 years of active duty as an enlisted Navy SEAL and SEAL officer, Foothold Lab's founder, Sean McIntosh, was exposed to situations where he and his team would have benefited from portable, easy to use, analytical and diagnostic technology. Unfortunately, those products were not available at the time.
When Sean entered the private sector in 2017 by founding Foothold Labs, he was determined to leverage technology originally developed by the U.S. Naval Research Laboratory to develop a platform that could address diverse analytical and diagnostic challenges.

The NanoRev system, based on technology licensed from the U.S. Naval Research Laboratory, is the realization of this platform. The Foothold Labs team is currently commercializing the NanoRev platform to address diverse analytical and diagnostic applications across industries and sectors.

With the NanoRev system, Foothold Labs is poised to become the next notable company exceling in the tradition of applying military-developed technology to address real-world needs. It is the mission of Foothold Labs to move technologies like this from ideas to accessible products that change the world for the better.